How to order or about the flow of transaction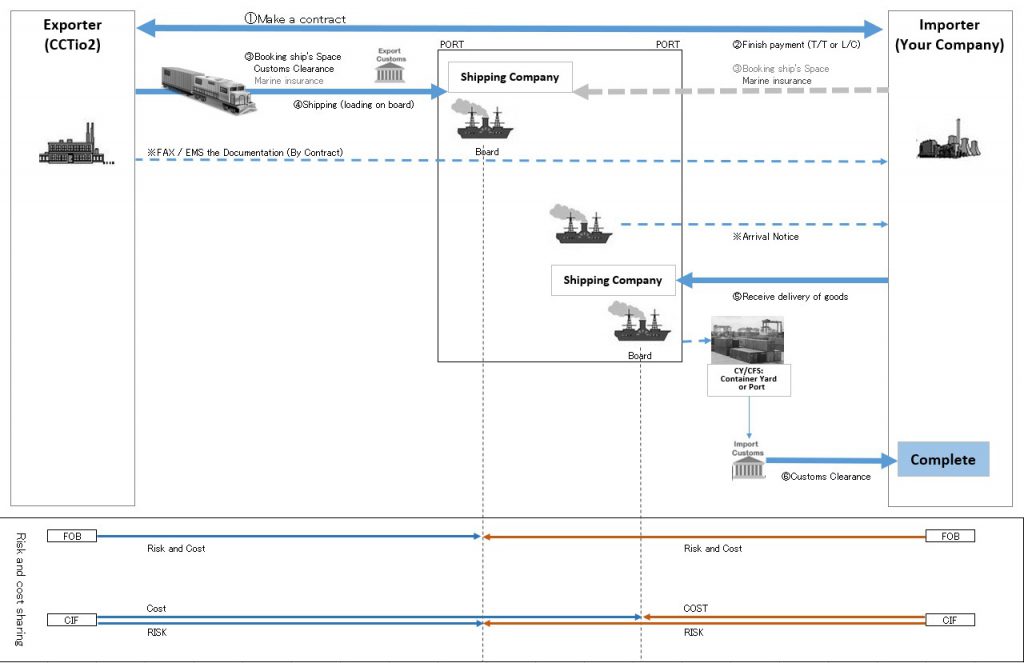 *Click for large image
Step 1. Identify the products you need
Find the Titanium Dioxide products by your applications
– Titanium Dioxide for Paint & Coatings
– Titanium dioxide for Plastic
– Titanium dioxide for Paper
– Titanium dioxide for Ink
Step 2. Contact us for a quotation.
Step 3. Contact us for an order.
See Contract sample
See Packing List sample
See Commercial Invoice sample
Step 4. Finish payment
We always use T/T advanced or L/C at sight payment terms.
A separate export license for every order, we will apply and get the export license for you within 1-2 working days after the payment.
Step 6. Delivery the goods.
Our lead time always will be 3-10 days.
Step 7. Customs clearance
Customs Declaration
Declaration Release Notice
B/L

Step 8. Pick up your goods.