About the flow of transaction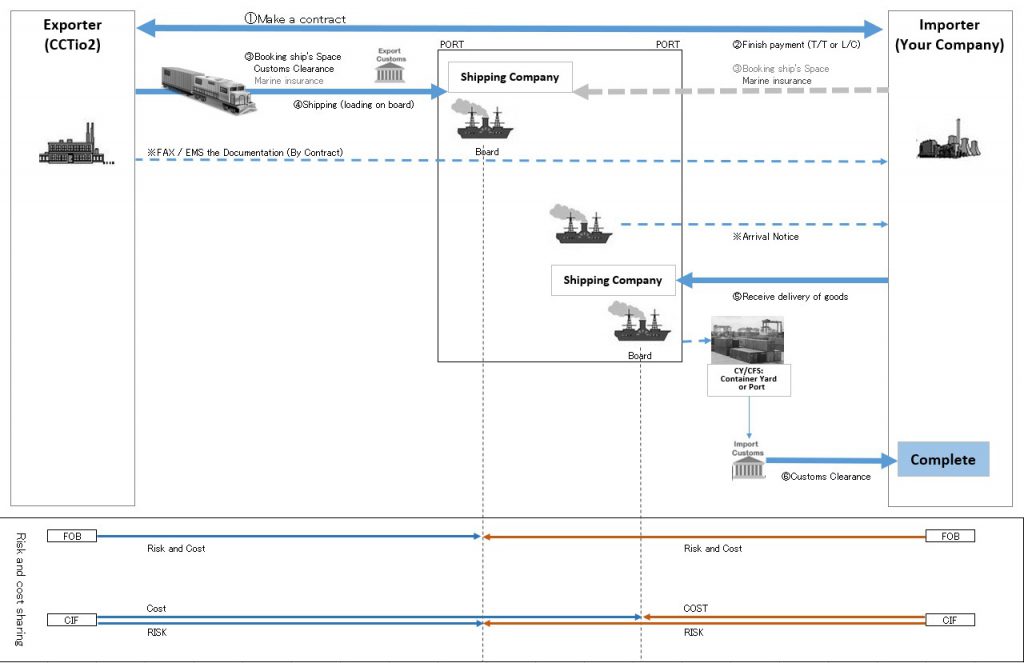 *Click for large image
Select products according to your application
The CCTiO2 group offers grades that can be used for applications such as paint, plastics, inks, and paper.
1) If you already have desired which product you would use, please contact us the product brand and code. We will make a quotation for you.
2) If you are confused as to what kind of product you should use,
we will propose some products that match your application and budget.
In case
■ If you use a product for the first time
In order to use with confidence, Please contact us for samples.
Contract negotiation · Contract signed
Terms of sale and purchase such as product price, settlement currency, settlement method / timing, quality / quantity, transportation method and delivery time, packing conditions, inspection method / timing, after service, PL treatment, insurance holding, you are welcome to contract negotiation with us.
※ Before the contract, please feel free to contact us for anything. We will correspond as much as we can.
Once an agreement is reached on the negotiation contents, we will make a contract.
Confirm payment settlement conditions or do payment settlement.
In the case of prepayment such as TT, please do payment settlement after contract.
* In the case of other payment settlement conditions such as L / C, it will be follows the contract.
Booking of the ship's space, customs clearance, transport goods.
According to the contract, normally we will do booking of the ship's space, loading deck, and export customs clearance at the exporter side.
Pick up your goods.
The importer (your company) finish the payment, and pick up cargo and do customs clearance at importer side.